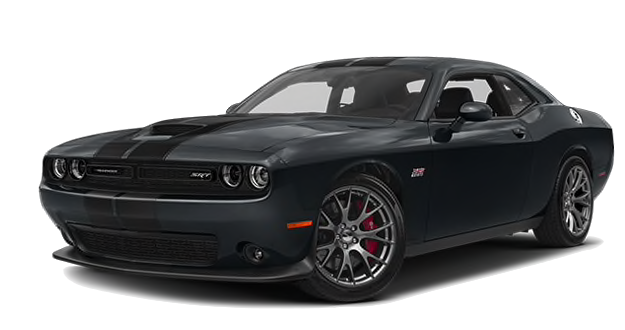 Overview
XpressCredit™ is a Delaware base C-Corporation, headquartered in western New York and central PA. XpressCredit™ is a FinTech that focuses on the small independent auto dealer market providing a software solution that ensures one point of entry from unit acquisition to customer disposition including consumer finance lenders and accounting. In addition to XpressCreditTM's software platform, the Company provides five year term loans to qualified dealers starting at $200,000.
The company's software provides lenders and dealers with the ability to communicate and quickly decision credit in a secure, online environment. Each consumer application is verified for a lender's consumer, collateral and dealer Eligibility Rules ensuring only qualified applications are received by the lender. XpressCredit™ partner integrations via XML-encoded messages and adhere to Standards for Technology in Automotive Retail (STAR). All systems are hosted in the cloud with Amazon Web Services (AWS) – Compliant with Fair Credit Reporting Act and Graham-Leach-Bliley Act.
XpressCredit's™ main product offerings are comprised of a Credit Aggregation System (loan placement network/lending portal) and a Loan Origination System (LOS), brand named XpressCredit™ a customer relationship manager (CRM); and a Dealer Management System (DMS), all integrated under the XpressCredit™ brand.
Key Modules
XpressCredit™ Automobile Platform

Modules

Lenders

Dealers

Distributors

Customer Relationship Management (CRM)
X
X
X
Dealer Management System (DMS)
X
Finance & Insurance (F&I)Menu Selling System
X
Loan Origination System (LOS)
X
X
Financing Portal
X
X
X
Floor Planning Accounting and Tracking
X
X
X
Marketplace
X
X
Technical Capabilities
The XpressCredit™ system was built to utilize the latest web technologies available through Microsoft's .NET platform and Amazon Web Services (AWS) & Cloud Computing. XpressCredit™ offers high availability due to the reliable and robust offerings services of AWS. By leveraging the offerings of Microsoft Server products and AWS, the system is not only flexible but scalable and can be grown to adapt to most customer's requirements no matter how large or small.
Management Team
Paul Gignilliat - Founder and CEO of XpressCredit™
Paul Gignilliat is a serial entrepreneur, founding and selling three software companies focused on financial services prior to founding PERServices and XCRGC (XpressCredit™). Early assignments included Director of Card Processing at CitiCorp Diners Club, Director of Operations for the successful reorganization of CIS, a bankrupt leasing company, and VP of Operations for Franklin-Templeton. Paul is a graduate of the US Air Force Academy, has an MBA and is concluding his MS in Economics. Paul is a former high school football official and teaches a financial course at a local private college.
Charles Crawford - CIO of XpressCredit™
Charles Crawford is the software engineer responsible for the development of the application. Charles received his engineering degree from Virginia Polytechnic Institute and State University (Virginia Tech) in 1998. Following a brief period of private Information Technology (IT) consulting, he moved to Pittsburgh, Pennsylvania to run the IT department for a medium-sized engineering consulting company, where he designed and managed one of the most robust and modern IT networks for an engineering firm that size. After seven years, the entineering firm had quadroupled in size, and the IT department had grown accordingly to support those additional employees and offices. He has held senior development positions with the retail, healthcare and software development industries, and currently runs his own consulting firm.
>Patricia Reinhold - COO of XpressCredit™
Patricia Reinhold is a graduate of the Pennsylvania State University with a B.S. degree in Civil Engineering. After graduation, Ms. Reinhold joined the NY State Department of Transportation designing, overseeing construction of and supervising the maintenance of highways and bridges. Retiring in 2017 after a 34 year career, Patricia had become the third highest female engineer at the NYSDOT, statewide. Patricia has managed multi-million dollar projects from design through construction.